20th May 2023, Hyderabad: Medica Group of Hospitals, the largest private hospital chain in Eastern India, announced today, the appointment of Dr. Nandakumar Jairam as its new Chairman, bidding adieu to Founder & Former Chairman Dr. Alok Roy.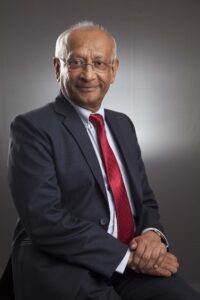 Dr. Nandakumar Jairam comes with rich and varied experience in the country's healthcare landscape. Formerly, he has served as Chairman, CEO and Group Medical Director at Columbia Asia Hospitals in India, Chairman of the NABH under the auspices of QCI (Quality Council of India) and Chairman, FICCI Health Services Committee. He has been member of the Health Insurance Forum of IRDA and FICCI. Additionally, he is Founder Member of NATHEALTH and President of GAPIO.
Mr. R Udayan Lahiry, Co-founder & Director, Medica Synergie Private Limited, stated, "We heartily welcome Dr. Nandakumar Jairam as our group's new Chairman, whose rich experience in hospital administration will add great value to our organization and further propel our growth trajectory. It is difficult to part ways with one of the stalwarts of healthcare sector like Dr. Alok Roy. We wish him the very best for his future endeavors."
Dr. Alok Roy's contribution to the Indian Healthcare system has been incredible. For over 35 years he has established numerous healthcare facilities across the country like Fortis Hospital (Noida), BM Birla Heart Institute (Kolkata), Manipal Heart Foundation (Bangalore), Rabindranath Tagore International Institute of Cardiac Sciences (Kolkata) and Narayana Hrudayalaya (Bangalore). Medica is immensely grateful for his contribution in making the institution stand out as a major healthcare service provider in eastern India.