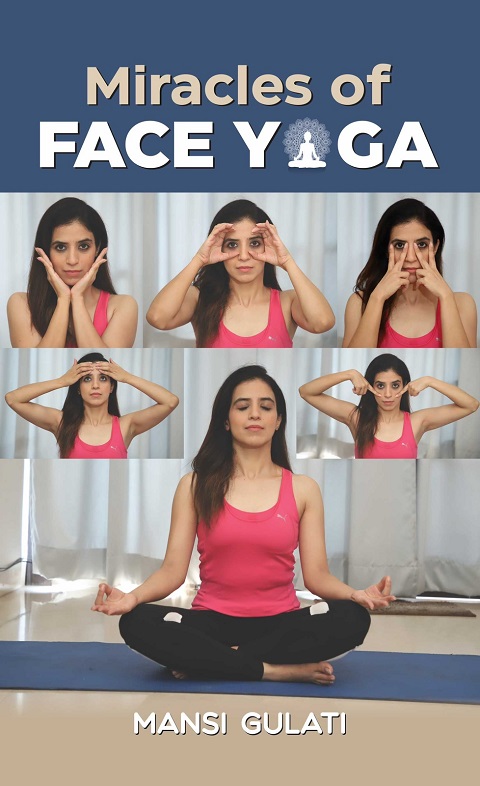 Mumbai: Mansi Gulati, an international Yogi, celebrated author and thought leader introduced a beginner-friendly book based on 'Face Yoga' which includes over 40 facial exercises, nutrition, skin care, and stress reduction techniques to help people achieve tighter and brighter skin that they always dreamt of. The asanas, diet, and techniques mentioned in this book are suitable for all body types.
The face has a connected system of 57 muscles that need regular exercise just the way the body does. You may be wondering how the face can strike the impossible poses the body can, but simple stretching exercises can go a long way in restoring youth and vitality to our faces. The focused movements boost circulation, bringing extra oxygen to the brain and essential nutrients to the face, leading to toned facial muscles, and healthier skin and hair. It can be practiced anywhere and at any time. To help people understand the importance of healthy living, Mansi Gulati has come up with a remarkable book.
"Your face speaks of your soul! It is the first and foremost way to express your heart. The way we look before others shows how much time we devote to the care and healthiness of our skin. With growing age, the skin also ages and its signs are visible. The skin around your chubby cheeks becomes less stiff and droopy, thereby highlighting undesirable facial lines. Even though makeup, plastic surgery, injecting Botox, acquiring a face life and other skin treatments work for some time, but does not help much. Such options only cover up the upper layers of the skin and make you look nice, but do nothing good to the surface below the skin, which is originally the reason for wrinkles and sagging. This book introduces face yoga a natural form of exercise along with various other yoga exercises to amplify one's beauty and get rid of a plethora of skin problems," said Mansi Gulati, Author, International face yoga expert or yoga expert, Manasvani

Mansi added, "Facial yoga relaxes and rejuvenates the body, de-stresses and releases tension from the face and neck. In this book, all the exercises are well-explained with large photographs, steps, and the benefits the exercise offers. Hence, people can understand the exercises easily and perform them without any confusion or difficulty. This book also guides about the correct breathing techniques, nutrition, and skincare that one should follow to dazzle like a diva and maintain an optimum weight. Not only this, but one will also be able to manage stress, anxiety, emotions and increase blood flow, and oxygen, and improve the circulatory system through yoga. Furthermore, yoga can also help to tackle diabetes, menopause, and cancer."
This book is engaging and interesting reading. It is a must-buy for people who are keen to get back into shape. It is a boon for beginners as well as trained yoga practitioners. Grab this book at the earliest and improve your quality of life.